June 26, 2020
On Monday, Apple kicked off its all-online Worldwide Developers Conference in Cupertino, California, and since then tens of millions of people have watched the WWDC20 Special Event Keynote via live stream and on demand, across all platforms. There were more than 4 million visits to the Apple Developer app, and developers from around the world streamed 206 engineering sessions, including developers from Brazil, China, France, Germany, India, Japan, Russia, and the UK.All week Apple developers have been engaging with more than 1,000 Apple engineers via the all-new Developer Forums and one-on-one Developer Labs, diving deep into the newest capabilities coming to macOS Big Sur, iOS 14, iPadOS 14, watchOS 7, and tvOS 14.
Yesterday developers dug into the latest in machine learning with the Action and Vision app, built using Create ML and the Vision framework. Friday's 51 sessions gave developers opportunities to explore new features, such as face sharing with watchOS 7 and Scribble for iPad in iPadOS 14.This week we've been showcasing the biggest moments from WWDC20, including highlights from developer sessions, the most talked-about demos, the newest design features and capabilities across Apple platforms, and conversations with Apple executives. We've curated some of the best of what to Watch, Listen, Learn, and Play. And for a complete rundown of the Developer Forums, Labs, and 200+ engineering sessions, visit the Apple Developer app.Here are some highlights from Friday.
Watch: Meet Watch Face Sharing and the Details of UI Typography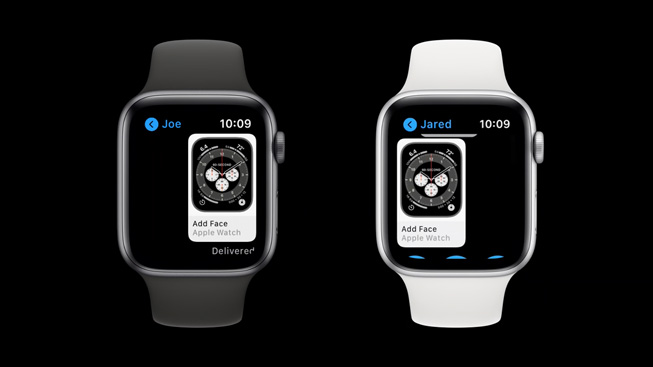 Developers learn how to share watch faces inside watchOS and iOS apps, or host them on the web, and explore best practices for using watch face preview images. Then, in another session, they discover how to achieve exceptional typography in their app's user interface that will enhance legibility, accessibility, and consistency across Apple platforms. Visit the Apple Developer app for watch face sharing, and get up to speed on the latest advancements to the San Francisco font family at developer.apple.com.
---
We are inviting Individual Blogger | News Publications | Professionals | Brands | Citizens | Kids | Youth | Social Workers to
---
Disclaimer: The perspectives communicated in the article/news/press release above are those of the writers' and don't really speak to or mirror the perspectives of this website or its personnel. Except if in any case noticed, the writer is writing in his/her own ability. They are not expected and ought not to be thought to speak to legitimate thoughts, perspectives, or strategies of any individual, Institution, organization or foundation.