18 June 2020
RESEARCH TRIANGLE PARK, N.C. – Today, Lenovo Data Center Group (DCG) announced new flexible solutions to empower customers to simplify common data management challenges. DCG is announcing the launch of the ThinkSystem SR860 V2 and SR850 V2 servers, which now features 3rd Gen Intel Xeon Scalable processors with enhanced support for SAP HANA based on Intel Optane persistent memory 200 series. In addition, Lenovo is announcing new remote deployment service offerings for the ThinkSystem DM7100 storage systems. This announcement is further supported Lenovo being awarded #1 in server reliability for seven years running.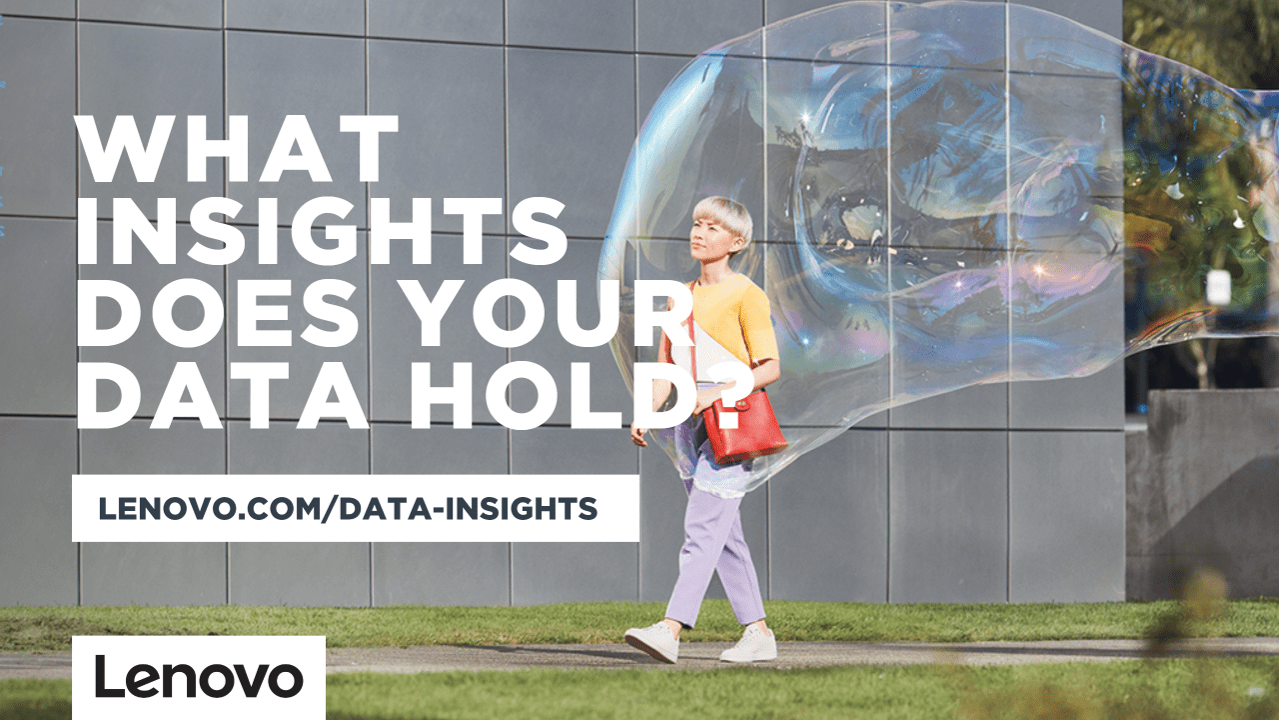 With these new offerings, customers can more easily navigate complex data management needs to deliver actionable business intelligence through artificial intelligence (AI) and analytics, while getting maximum results when combined with business applications like SAP HANA®.
Many industries are faced with the ever-increasing challenge of having to analyze greater volumes of data, maintain the velocity of the data being transacted and support the variety of the data being collected and stored. Without proper storage and processing capabilities, organizations are missing critical insights about their customers and business, while others experience bottlenecks due to a variety of data types that need to be analyzed, categorized and more quickly utilized to drive business value. Finally, the insights that come from data have definitive time limits, so the faster that systems can handle data, the greater amount of value that can be extracted.
To help customers accelerate high performance workloads and improve efficiency, Lenovo's new ThinkSystem SR860 V2 and SR850 V2 servers feature the latest in high-end processing and memory capabilities, with twice the amount of NVMe storage capacity1. The servers, combined with the DM7100 and business intelligence solutions from SAP, are material to helping customers address their data challenges in a variety of ways:
"The constant change in information and ever evolving needs of customers means there must be faster and more efficient solutions to turn data into information that empowers businesses," said Kamran Amini, Vice President and General Manager of Server, Storage and Software Defined Infrastructure, Lenovo Data Center Group. "Our new ThinkSystem servers are designed to enhance mission-critical applications like SAP HANA and accelerate next-generation workloads like AI, analytics and machine learning, enabling mission critical performance and reliability for all data centers and maximum business value for our customers."
Select configurations of the ThinkSystem SR860 V2, SR850 V2 and DM7100 solutions are available through Lenovo TruScale, the pay-for-what-you-use data center, offering customers a flexible and cost effective option for adoption. The ThinkSystem solutions featured today will be added to Lenovo's industry-leading portfolio of workload optimized, pre-verified offerings under the Intel Select Solutions program, complementing a broad portfolio of ThinkSystems SR650 and SR630 solutions All products are secured by Lenovo ThinkShield. For more information, visit www.lenovoxperience.com.
About Lenovo
Lenovo (HKSE: 992) (ADR: LNVGY) is a US$50 billion Fortune Global 500 company, with 63,000 employees and operating in 180 markets around the world. Focused on a bold vision to deliver smarter technology for all, we are developing world-changing technologies that create a more inclusive, trustworthy and sustainable digital society. By designing, engineering and building the world's most complete portfolio of smart devices and infrastructure, we are also leading an Intelligent Transformation – to create better experiences and opportunities for millions of customers around the world. To find out more visit https://www.lenovo.com, follow us onLinkedIn, Facebook, Twitter, YouTube, Instagram, Weibo and read about the latest news via our StoryHub.
SOURCE: https://news.lenovo.com/pressroom/press-releases/lenovo-delivers-business-intelligence-with-solutions-purpose-built-for-analytics-and-ai-workloads/
COMPANY: LENOVO
WEBSITE: www.lenovoxperience.com.
PHONE: +1 919-339-2819
EMAIL: akusowski@lenovo.com

---
We are inviting Individual Blogger | News Publications | Professionals | Brands | Citizens | Kids | Youth | Social Workers to
---
Disclaimer: The perspectives communicated in the article/news/press release above are those of the writers' and don't really speak to or mirror the perspectives of this website or its personnel. Except if in any case noticed, the writer is writing in his/her own ability. They are not expected and ought not to be thought to speak to legitimate thoughts, perspectives, or strategies of any individual, Institution, organization or foundation.