Talees Rizvi 07 July 2020 : Fast pace of technology adaptation by industry and masses during COVID 19 Situation
---
Revisiting History Without Information Technology
---
It has been more than 3 decades that we witnessed the rise of information technology in India. I got introduced to a PC in Standard 3 at my school in Lucknow. It was a divine piece of technology where we had to be courteous and remove our shoes before we entered the sacred room. The little we were taught was a language called #Logo. Where we were fascinated by drawing Squares, triangles and the ultimate thing we learnt was to draw a circle. The year was 1986.
It was the same time when we also wrote letters, booked trunk calls to communicate and most of the remote areas worked on manual analogue dialling systems. We booked railway tickets from the counters and received handwritten reservation confirmation along with a ticket cut of cardboard.
The challenges were huge, We never had pointed whereabouts travellers. At times we hardly knew that the person who started the journey has reached safely or not until he wrote back via post or had a facility in his area to call back. Let us not forget the cost of calling was high for a common man plus there were very few phones available. In those days it was a pain to own phone, as one became a messenger for everyone in the vicinity. Call back was an option and privilege to host guests would visit to receive calls.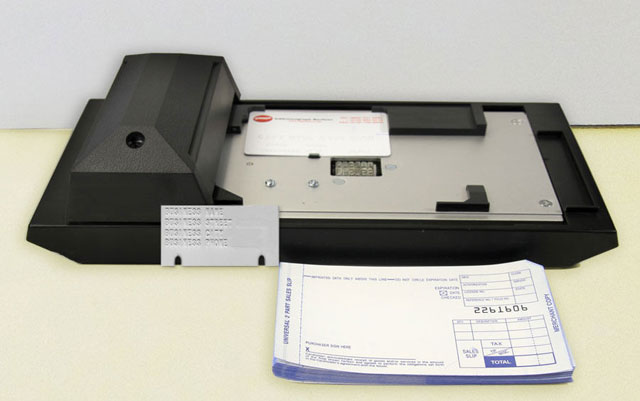 In those days one needed to carry hard cash in stealth pockets may be in pants or specially designed vests. There was no facility of Online Transfers, Debit Cards & Cheque encashments facility from outstation branches. Even the Credit Cards swiping was a manual procedure where the cards were telephonically verified by the merchants.
The Cheques would take minimum of 10 days to 2 months to get credited in accounts and to check the status one had to personally visit the bank with passbook. In case of any error, the time would get extended. I remember when express clearing was introduced during my hostel days it sounded like a blessing.
We never had a choice when it came to entertainment. The authorities decided what we watched and hours we watched TV. The menu was set by them 8-10 movie songs in a week in Chitrahaar on Wednesday & Friday. 2-3 Movies and some primetime serials at night and 2 news bulletins. Don't be surprised to know that we had to take a #Licence for the Black & White TV that my Dad bought in 1980.
Information was tough to gather or procure. The sources of authentic information were rare in those days as well. By the time I reached my Standard 10 and became inquisitive about almost everything that existed. The only source to know was to read books, magazine, newspapers etc. As the inquisitiveness grew the next level was #Library_Memberships only good one in Lucknow was #British Library(Now Closed). Yes, it wasn't easy to fetch information it needed time to travel and surf shelves for authentic and relevant information. Seeking was the word instead of surfing.
We eventually started moving ahead with technology and it started getting embedded in our lives. Every day there were innovations or I might say the integration of the old system with IT tools to make existing processes faster and efficient. In the past 15 years, the pace has been much faster. We have progressed in exponential progression. With every passing day, the quality of information sharing and transfer is getting faster and easier. We are almost plugged into the #Matrix for all our needs.
---
Has COVID19 opened the Portal to the Matrix Opened
---
Back 2011 in a discussion with Mr. S.Jafar Naqvi, Editor, Media Today Group over the upcoming competition in industry he said something strange. I somehow didn't buy the idea its implementation and acceptability was questionable. He said that the biggest competition that we would witness in the future would be between "Travel & Hospitality" Versus "Communication & Technology". I never thought about it for a very long time. Eventually, communication became faster, secure & easier but at the same time, the love of travelling and meeting up didn't take a back seat.
It was on 3rd March 2020, When COVID impacted my life. Coming from the event industry, I suddenly started getting calls that would result in no shows of the main stakeholder. They went into an apologetic mode and there were corporate advisories floated and WFH (Work from Home) became the keyword across the industry. One of the tabooed words in private sector suddenly became the talk of the town.
Students were asked to close by the administration and within a few days, the panic in the industry was in full swing. Everyone was hit by the videos being shared in social media inducing a sense of fear in masses. Almost every searched & viewed Contagion(2011 film). The days went hunting for bad news from across the globe. Most people went into the sadistic mode and filled social media with frightening communications. With all the panic and uncertainty in mind, we went into #Lockdown on 22 March 2020. We all were stuck where we were. No one to answer How, When or Why about our future.
It is difficult to realise and find a way out of an unforeseen situation. So people jumped up and started an era of #Webinars. The time for change has arrived and shall force us into a world which is more virtual and Less real. It is the fastest transition that I have ever seen.
---
Education
If one may recall an advertisement by Idea that became a reality with Virtual classes being introduced in schools. Teachers took initiative to learn to adapt and adopt the technology. A number of platforms are being used to facilitate the students to attend classes, Submit an assignment and take examinations from their homes.
These products were already available in the market by educational institutions didn't use it as were not required during classes were being conducted at campuses.
Now Education is Plugged in To The Matrix
---
Media
We have been accustomed to accessing information and authentic news through print media that is newspapers and magazines. Generally, everyone subscribes to newspapers and periodicals on a daily and monthly basis. In spite of having access to loads of information internet, the preference is always given to the print medium. The post-COVID situation has been a decline in newspaper subscriptions due to the contagious nature of coronavirus. A number of people have moved away and subscribe to choices online. The newspapers and periodicals are been circulated in PDF format to the subscribers.
The readers are gradually transitioning to the online subscriptions of news portals.
Media is Plugged in To The Matrix
---
Healthcare
The Government of India has come up with app call Aarogya Setu that enables the citizen to be updated with the current situation of COVID-19. It has enabled the citizens to locate hospitals in facilities created by the government across the country. It also enables us to find out the availability of hospital beds and the guidelines provided by the government to help contain the epidemic. It became easier for people to get authentic information instead of following the rumours beings spread about the epidemic.
It is a smart move to be technology-enabled. It is accessible in all parts of the countries by the use of information technology and digital connectivity.
Healthcare is Plugged in To The Matrix
---
Cinema
Cinema is one of the biggest industries where people spend to keep themselves entertained. Post-COVID lockdown there has been no release of any movie in India. All the cinema halls have been shut down until further notice. The entertainment business has a major investment in the production of movies and other forms. This can become an alternative to recover the cost. Some of the directors and producers opted for OTT platforms to release their movies. This is given the content creators a wider reach and a mass audience. They have opted for digital promotion and digital reach out a program to promote their movies. It is a new beginning that would eventually pave a path for others to explore digital media. this would definitely become a future mode to sell contact to the masses.
Cinema is Plugged in To The Matrix
---
Banking
As I discussed in the beginning, about the banks and the system. The banks have given a lot of flexibility in terms of reach out and making their services available online. In order to cut down the customers and Bank, We have taken measures is the facility opening bank account online. Recently a number of banks have announced digital KYC for customers. But in this case, the bank had already moved towards digitalization watch before the others. we are pretty comfortable with the banking system and can operate with ease. Here banks have taken lead Over The Other industries in digitalization and have been widely accepted by the users worldwide.
Another payment there are other payment gateways which have helped during the covid-19 situation.
Banking is Plugged in To The Matrix
---
Corporate Offices
The companies have been forced to move to work from home culture. To enable this work from home culture. The technology became a major facilitator in the monitoring of work, meeting the employees, human resource departments, client reach out initiatives, customer care, finance and accounts functions of the organisation, marketing and branding initiatives, client meetings, internal communications, supply chain management, e-commerce, project management, operations management and many more functions became remotely driven by the use of communication techniques.
Most of the IT organisations are giving solutions for processes according to the current COVID situation to live up to their customer expectations. Gradually they are moving towards a better and evolving system.
Corporate is Plugged in To The Matrix
---
Branding
Branding is a major contributor to the revenues of any business. All businesses spend heavily branding activities across the globe. Branding initiatives take them close to their customers. It is one of the most important functions in running any business. If branding stops the recall value of any product gets hurt. The branding initiatives are vast in nature there are hundreds of brand activation activities, product launches, conferences, events, media advertising, roadside branding, point of sale branding, exhibitions etc. These initiatives have taken a backseat due to COVID-19's social distancing norms & lockdown. It is not possible to organise mass gatherings and so the number of the product is being launched online.
The car company Skoda launch their premiere on virtual media. Recently there was a Virtual Premiere of OCTAVIA RS and OCTAVIA SCOUT
Branding is Plugged in To The Matrix
COVID -19 has raised concerns about our existing systems such issues might keep coming in future as well. It is time for us to take a step forward and embrace technology for our businesses. The transition towards technology during the COVID-19 situation has been rapid and fast. The users have been forced to adapt as the options are limited.
Probably the future is more technologically enabled. Instead of direct human we would be relying on tech in future. It will be more comfortable and secure to deal with clients, customers, buyers and sellers remotely. In future, all the interactions, transactions, communications or movements would be monitored, traceable, accountable and transparent. Digitally driven businesses would be the future.
COVID -19 has led to downfall in travel tourism and hospitality industry and the direct beneficiaries have been communication services today I feel that my doubts about the competition between "Travel & Hospitality" Versus "Communication & Technology" are eventually being answered.
---

So are we ready to be plugged in The Matrix
---
---
We are inviting Individual Blogger | News Publications | Professionals | Brands | Citizens | Kids | Youth | Social Workers to
---
Disclaimer: The perspectives communicated in the article/news/press release above are those of the writers' and don't really speak to or mirror the perspectives of this website or its personnel. Except if in any case noticed, the writer is writing in his/her own ability. They are not expected and ought not to be thought to speak to legitimate thoughts, perspectives, or strategies of any individual, Institution, organization or foundation.